Aloha Beach Club Coachella Outpost
Photos & Words by Evan Schell
"Springtime in the Coachella Valley marks a distinct time of year. A mass pilgrimage of people from all over the world assemble for one of the most notable music festivals on the planet. Today, Coachella is more than just a music festival, it has become a cultural landmark. As Coachella's popularity has grown exponentially in recent years, the event organizers have created a multitude of experience-driven activities for concertgoers to enjoy in-between the music. Last year, friend of the PLNT and San Diego based retail store, Aloha Beach Club, was invited to be a part of the first ever Coachella Vintage Market.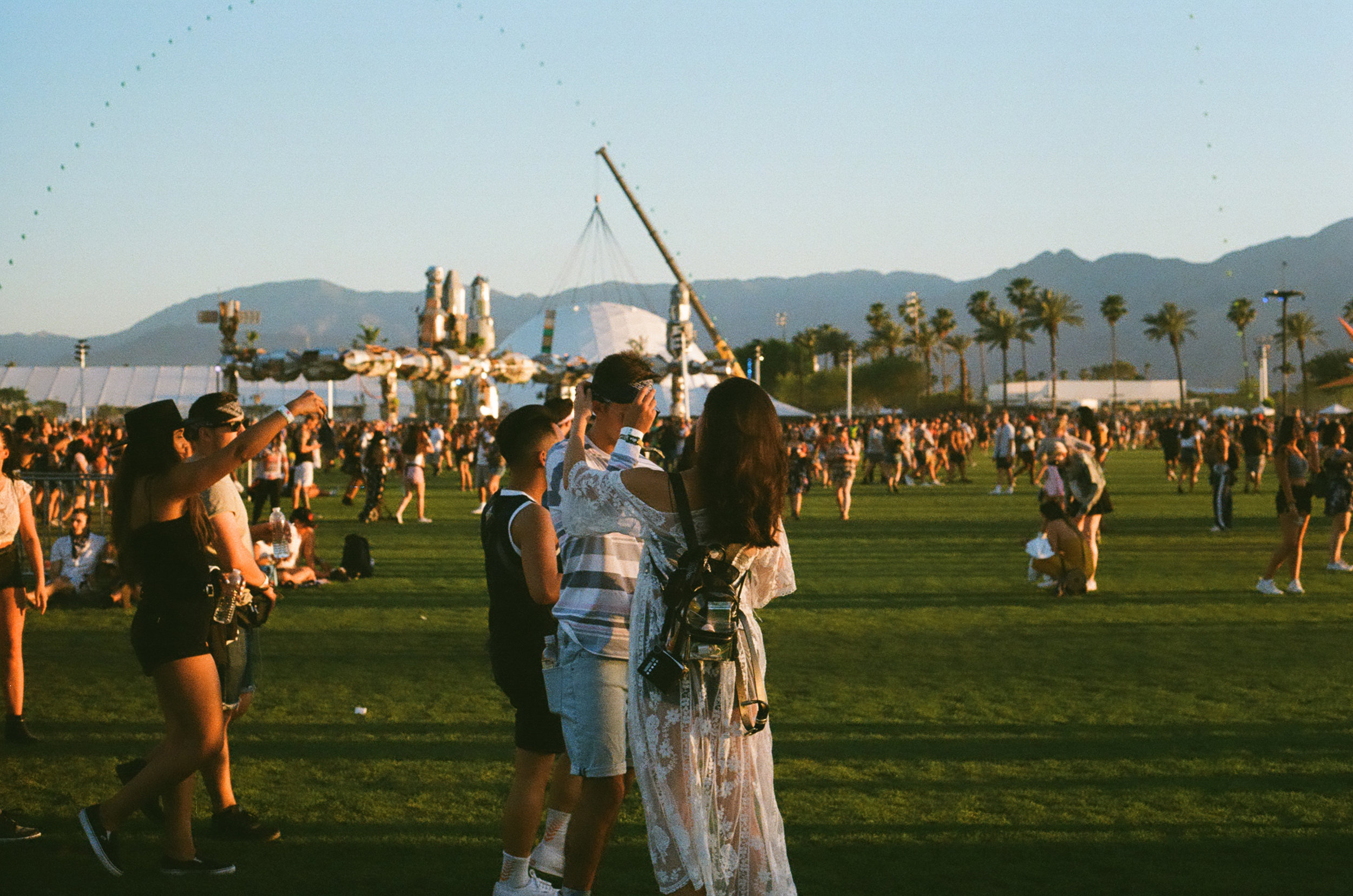 At the Vintage Market Aloha Beach Club offered attendees the opportunity to purchase one of a kind items during their time at the festival. Coming off of a great first experience at the festival, Aloha Beach Club (ABC), set-up shop again this year. ABC's booth was stocked with a unique selection of vintage wares, coupled with an inviting array of flora to compliment a fresh stack of PLNT magazines. At the start of weekend one, each plant was properly blessed and named by Sergey before being strategically placed throughout the booth. This year ABC offered customers an interactive opportunity to purchase custom t-shirts and tote bags that were live screen-printed in the booth.
Despite the heavy wind advisories during weekend two and the unrelenting desert heat, The Vintage Market and music festival went off without a hitch. Standout performances by Tyler, the Creator, War on Drugs, Kali Uchis, The Weeknd, Cherry Glazerr, John Maus, Migos, Flatbush Zombies, Kamasi Washington, and Beyoncé left crowds buzzing.
Tall rows of date palms lining the polo fields offered picturesque backdrops for the evening performances. Having the opportunity to listen to "This Must Be The Place" as David Byrne danced in unison, shoulder to shoulder with his line of band mates during a vivid sunset, felt like a scene out of a movie. More than anything it served as a reminder that although Coachella has grown into a goliath festival, each year forges historic moments in music that all transpire on the same plot of desert."
Words By Evan Schell